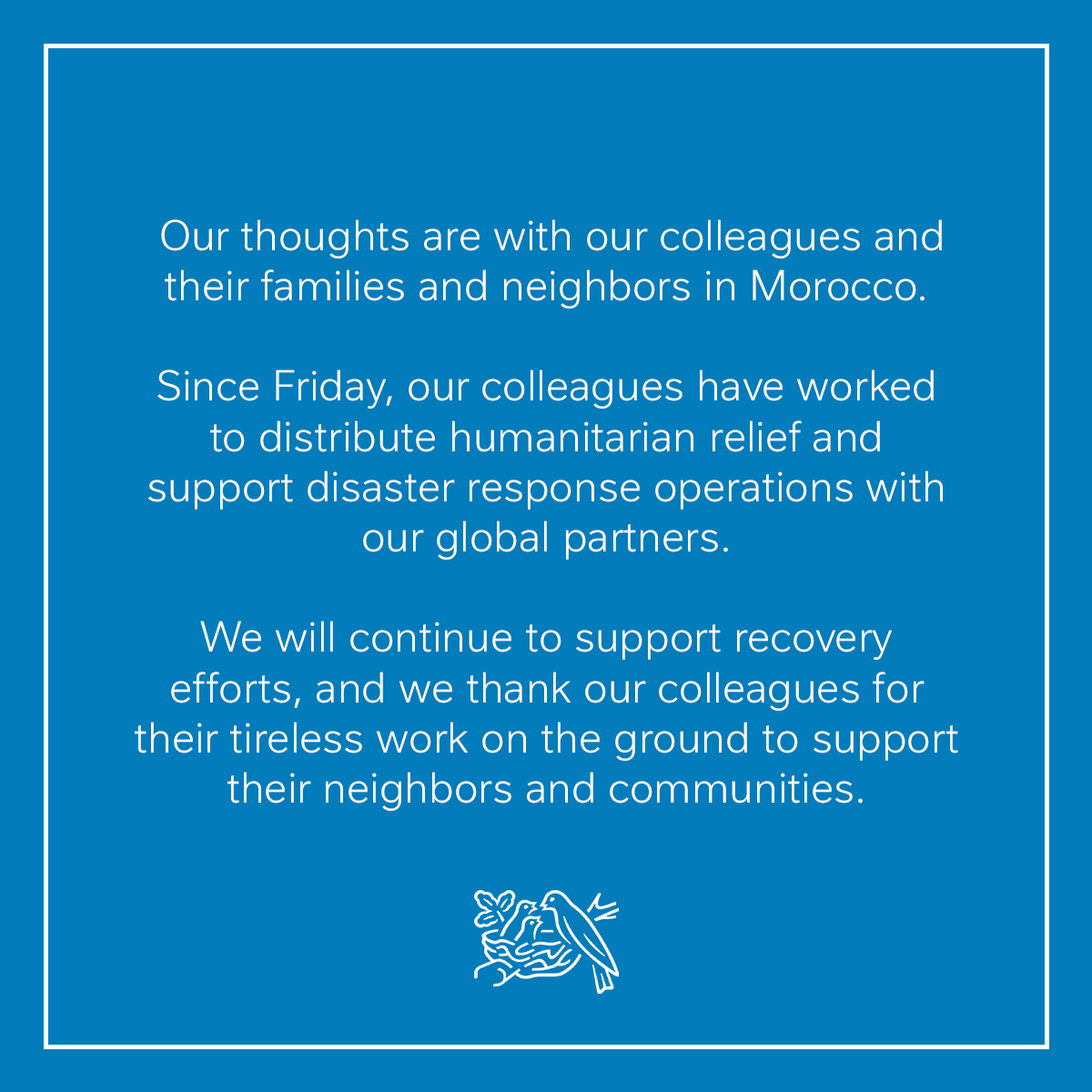 In response to the recent devastating earthquake in Morocco, that has claimed the lives of thousands, leaving so many more injured, our support is focused on urgent relief initiatives.
Thankfully, all our colleagues from the Morocco and their families are safe. The local team rapidly mobilized donations of essential food and materials to impacted communities. We are distributing 700,000 servings of essential dairy and cereal products to support families in need in affected areas and are engaging to amplify local blood donation drives.
Our employees in Morocco have come together to collect materials essential for supporting displaced families, and we are organizing the efficient distribution of these materials to ensure that affected individuals receive the necessary aid.
We are also supporting global disaster relief partners with contributions to the International Federation of the Red Cross global Disaster Response Emergency Fund which is channeling € 1 million to local relief endeavors. We are also extending our support to World Central Kitchen, an organization diligently working to provide nourishing meals to families in need during crises.